We offer 12 Plastic Bait Station designs for rodent baiting solution. Each of it may killer a dozen of rodents for your farm, barn, home, garden. The heavy duty PP materials and smart inner baiting tube and bars makes rodents trap easy and safe. The smooth surface for easy maintenance and clearing. The bait box let the bait only rats and mice access to it. Rodenticides for liquids, powder, blocks safe in tube and baiting bars. The roof on the entrance will secure the baits from humid weather and water pouring. The lock system with springs arranges the lock steady and firm. The plastic Bait Station will greatly safe the pet and livestock from poison bait as well as rodents capture.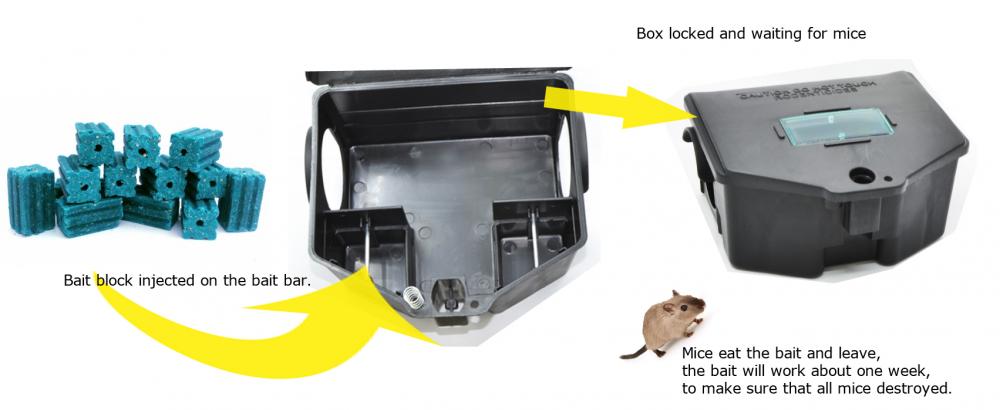 Our bait station advantage:
√ Our bait station is international export standard product and quality inspection from each party available.
√ Lid connected with the station box, insert to open locking design, can greatly short time for open, inspection and bait setting.
√ The scientific and reasonable design for the sheds, send the bait station effectively prevent rain drop, keep the bait in the box away from wet.
√ The diameter of the entrance will definitely protect non-target animals from swallow
√ Multi-function as various type of rat bait, such as wax block, powder, liquids,
√ Best matches a mousetrap or sticky mouse board for detection and capture use;
√ The bait station may contain a record card that will not be touched by rats